IMPORT JOINT NOS., BEAM, COLUMN AND
SLAB INPUT DATA FROM AUTOCAD.
This Option Imports the input Data (from AutoCAD Drawing) ie.
1. Joint Nos and Location
2. Beam Length, Text, Left hand Joint No. and Right Hand Joint No.
3. Column text and Joint Number.
4. Slab Text, Left Bottom and Right Top Joint Nos.
INPUT AUTOCAD DRAWING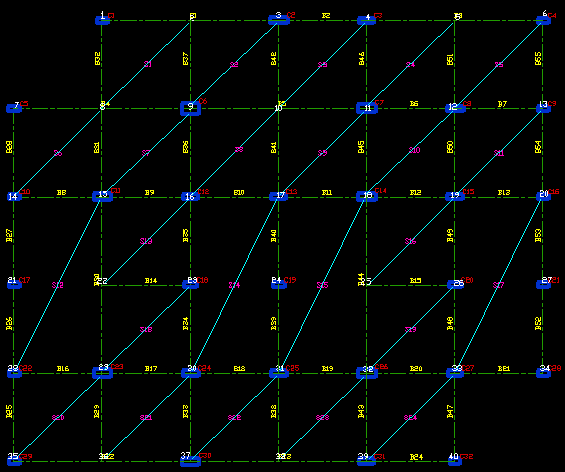 SCAN / READ AUTOCAD DRAWING INTERFACE